First and shortly: a professional home inspection is an examination of the current condition of a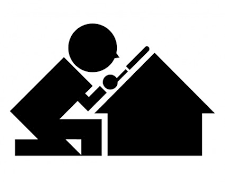 house. It is not an appraisal, which determines market value and it does not verify local code compliance. A home inspector, therefore, will not pass or fail a house, but rather describe its physical condition and indicate what components and systems may need major repair or replacement.
No house is perfect. If the inspector identifies problems, it doesn't mean you should or shouldn't buy the house, only that you will know in advance what to expect. If your budget is tight, or if you don't want to become involved in future repair work, this information will be important to you. If major problems are found, a seller may agree to make repairs.
Don't sweat the small stuff: broken light switch plates; paint chip-outs on a basement wall; scuff marks at the home's entrance; aging microwave……..
Pay attention to major items: heating/cooling system older and failing; faulty electrical breakers in the switchbox; overflowing gutters causing water in the basement; home's chimney crumbling; home structure is leaning; leaky plumbing; foundation problems; roof in immediate need of replacement……. Often, a home inspector will prepare, in his report, what to expect in maintenance/repairs set out for say, one year, three years and five years. Ask your inspector if they could provide this detail for you when they complete your report.
Home inspection is essential to your buying process, make sure there is a contingency in your purchase contract which allows time for the home inspection and potential re-negotiation of the purchase price--or home seller remedy of found major repairs! Be prepared to accept the home inspection as a serious part of the home buying process, it provides peace of mind and a conceivable savings to your pocket book.