Just some design changes can make the smallest bathrooms seem voluminous.
I know, small baths are not the easiest rooms to work in. They seem crowded with little light and a straight forward layout. If your powder room or your family bath does not your design expectations, I present some proven changes below that make any bath style seem more spacious.
1. Hide the bath rug. Whenever a rug is on the bath floor it can make your space limited, even worse than it already is. The bare floor gives the feel of more space, say, more room to maneuver in.
2. Add more light to the room. If you have a window, remove the curtains or shade and cover the glass with window film for privacy. This will add light and a design point to your space.
3. Speaking of curtains, raise your window and or the shower curtain bar to the ceilings. This dramatically gives the impression of high ceilings and spaciousness.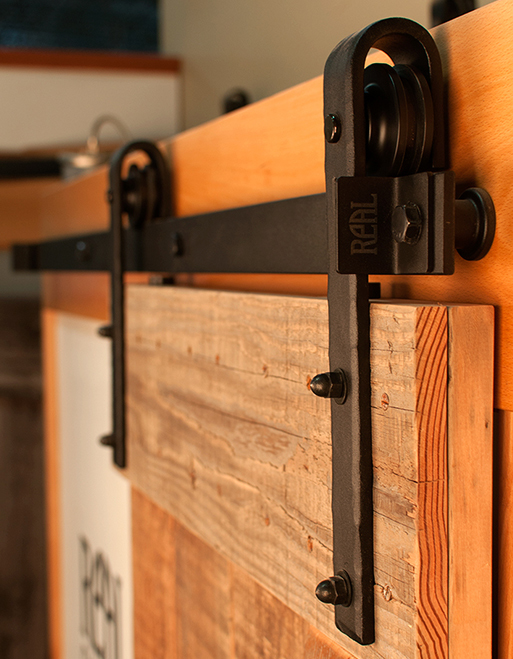 4. If you are able to invest a little, replace the bath door with a pocket door or a barn door design. Talk about space saving, no more stepping out of the way to enter or exit the room.
5. Mirrors. Installing larger mirrored medicine cabinets or hanging wall mirrors. This indeed contributes with reflective light and the peripheral feel of open space.
6. Never paint a small bath with multiple colors. This divides the already space possibly narrowing it or causing it to seem squat. Color the walls and ceiling with the same light color choice to double the feel of the room's size.
7. Get rid of clutter. Cluttering squeezes space so dwindle down what you do not absolutely need in your bath and keep it to just the necessities; "If it is not needed store it elsewhere."
Should you find that your budget does include enough to make design changes but not enough to knock down walls, consider these:
Replace flooring with tile and match that tile to the ceiling, surrounding your tub/shower area.

Change out the vanity for a pedestal sink.

Install frame less glass sliding tub/shower doors.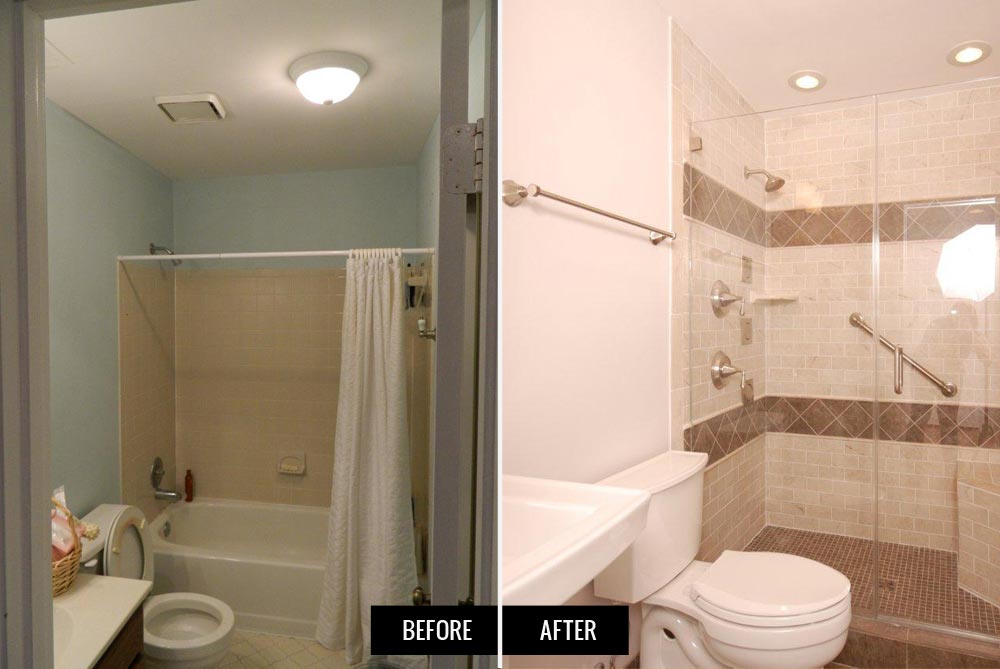 A few enchantments to your small bath space will make the difference. The equation in illusion of space is practiced in many professional designs. Make your statement dramatically or subtle with your choice of light color, cohesiveness, and personality. Your bath space does not have to be limiting!